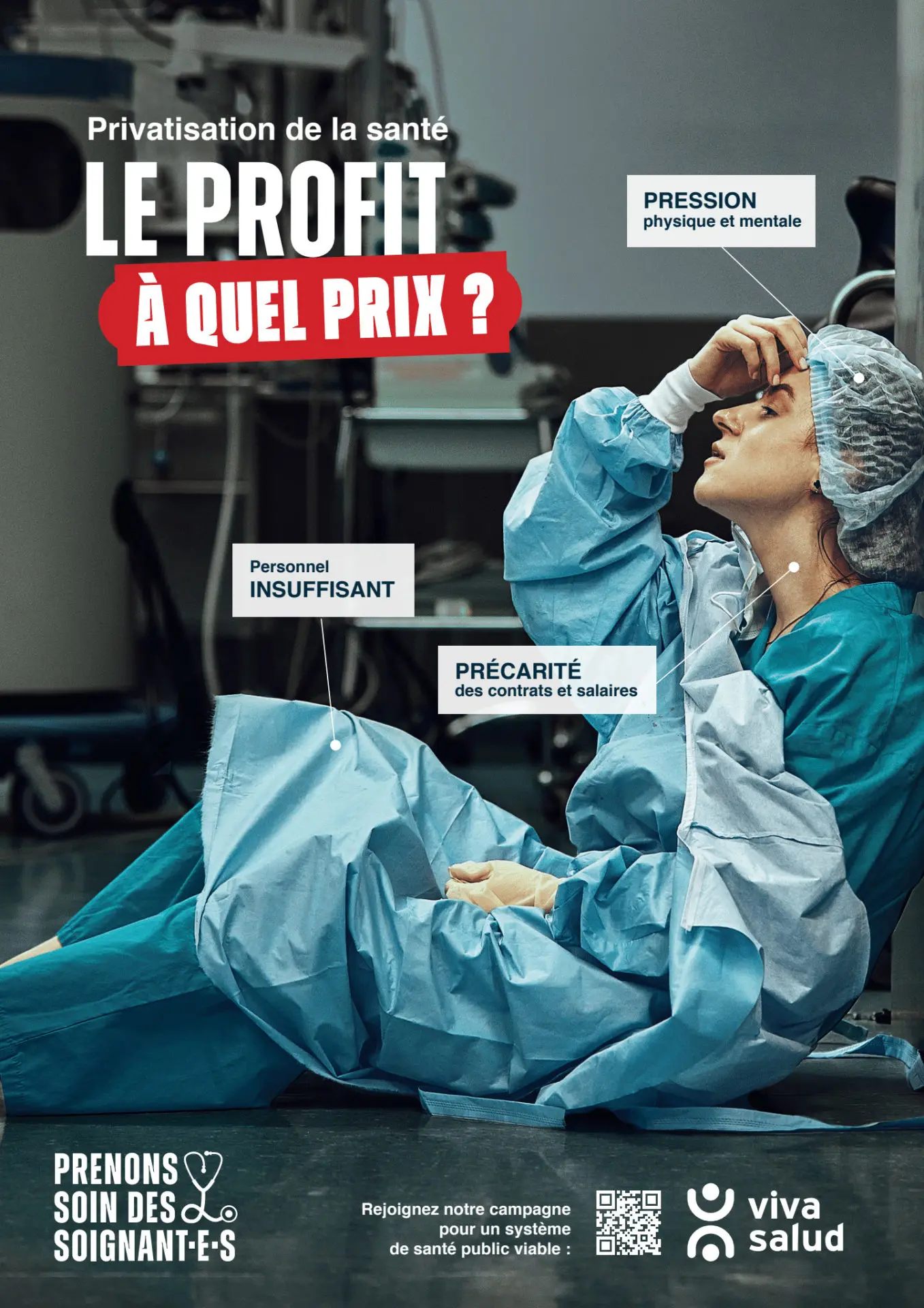 Health care is in crisis: we hear it and we read it everywhere. There are not enough staff to care for all patients and the workload is no longer sustainable for anyone. Unhealthy working conditions make the profession unattractive. Even before the COVID-19 pandemic, there was a shortage of 5.9 million nurses worldwide. By 2030, the World Health Organization (WHO) expects a global shortage of 10 million nurses. Accounting for 89% of the global shortage, low and lower-middle income countries are the hardest hit. In Belgium, too, nearly half of critical care nurses are considering quitting due to excessive workloads and unhealthy working conditions. So what are we waiting for to change the model?
All over the world, saturated health systems
"Understaffing costs lives!" This message has been hammered home in recent months, particularly in the United Kingdom. There, for the first time, tens of thousands of nurses went on strike. Through this historic strike, they are demanding the strengthening of the NHS, the British health service, and an increase in their salary. The latter has not been indexed since 2008. In the Democratic Republic of Congo (DRC), doctors in public hospitals have also been on strike for months. They accuse the government of not keeping its promises to increase salaries, reduce workloads and guarantee proper pensions. Their actions have been violently repressed by the police.
Working in the health sector can therefore be detrimental to health. During the COVID-19 pandemic, we called health care workers heroes. Their efforts were rightly applauded. But governments are still not doing enough to increase their salaries, improve their working conditions and strengthen public health services. The lessons of the pandemic have not been learned.
The question is: Who is taking care of the people who take care of us? Our investigations and research tend to show what makes working in the health care sector toxic. We look at the growing impact of the private sector in health care and show how this is leading to poor working conditions. Revisiting our health care business models is essential to ensuring a right to health for all.
Unhealthy working conditions in the health sector
Unhealthy working conditions include all factors that create poor working conditions and therefore directly or indirectly affect the health of caregivers.
Unhealthy working conditions are caused by: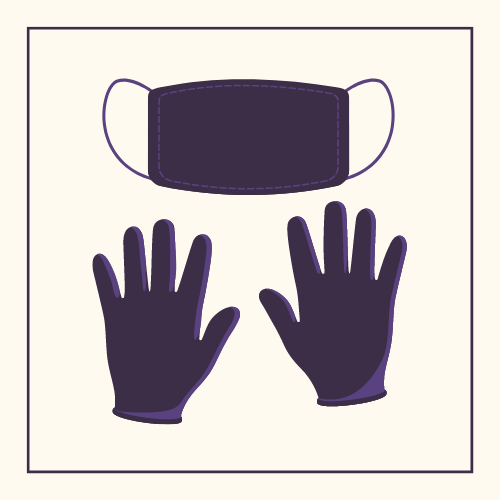 A lack of protective materials and equipment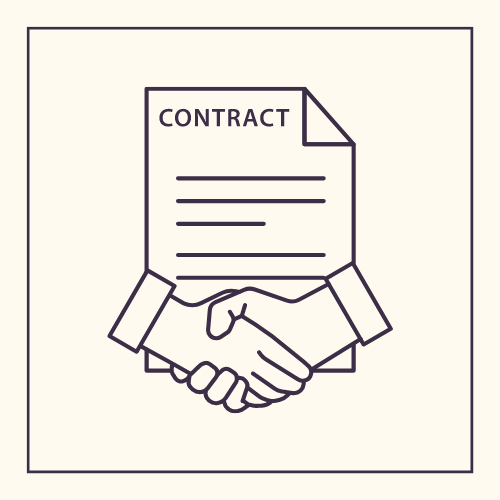 Short and precarious contracts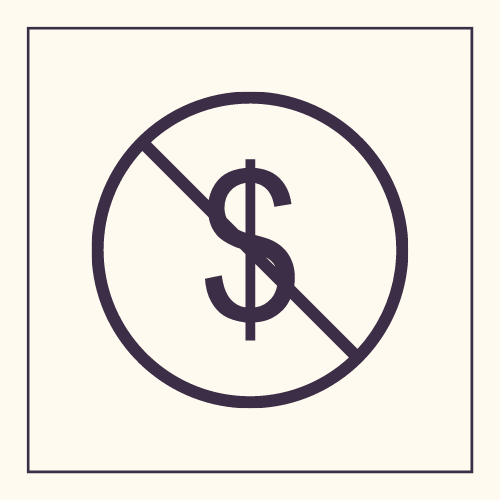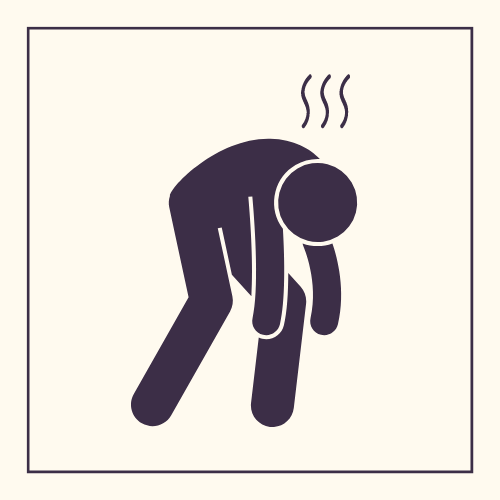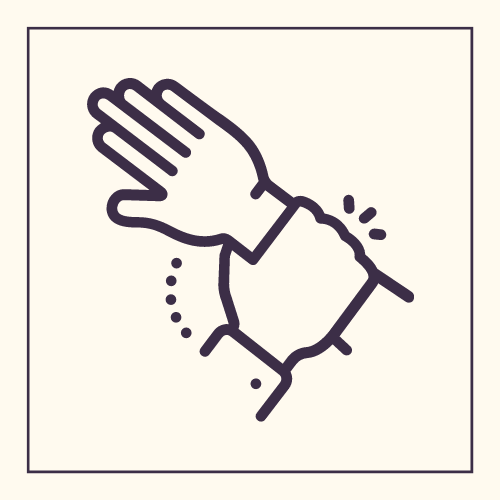 Violence and sexual harassment at work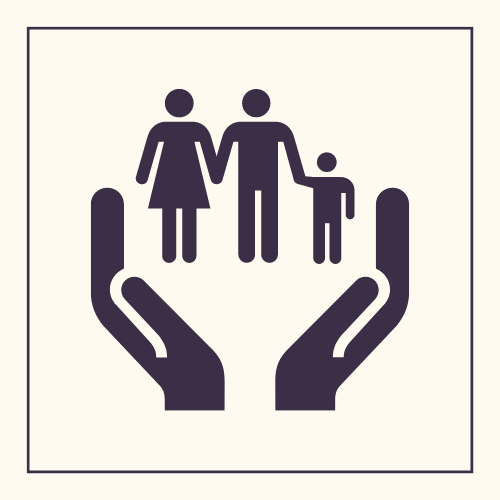 A lack of social protection
---
Privatization hurts health: the role of our economic system
Our global economic system is unfair: unfair trade rules, tax evasion, suffocating borrowing requirements, decades of debt repayments, and failed international financial policies all prevent most governments from raising revenue. This prevents low-income countries from investing in public health care and the health workforce. The Jubilee Debt campaign showed last year that 64 low-income countries spend more on repaying their foreign creditors than on their health care. In addition, spending on global debt repayments is increasing year after year. They are getting in the way of needed investments in public services.
WHAT ROLE FOR THE DEVELOPMENT COOPERATION SECTOR?
More than half a billion euros. That's how much the British government has reportedly spent over the past decade supporting private health care in dozens of low-income countries. That's according to a study conducted by Global Justice Now. These revelations are not a surprise, however. Since the financial crisis of 2007-2008, governments and international institutions have promoted the private sector as the key to sustainable development. But the practice does not always show the positive impact of this approach. The private sector uses public money, for example, to eliminate the risk of investment, while capturing the benefits. In addition, the money is invested in stable sectors where there are fewer challenges. The Belgian development bank "BIO Invests" also invests indirectly, through investment funds and large international asset managers, in private health sector players in low-income countries.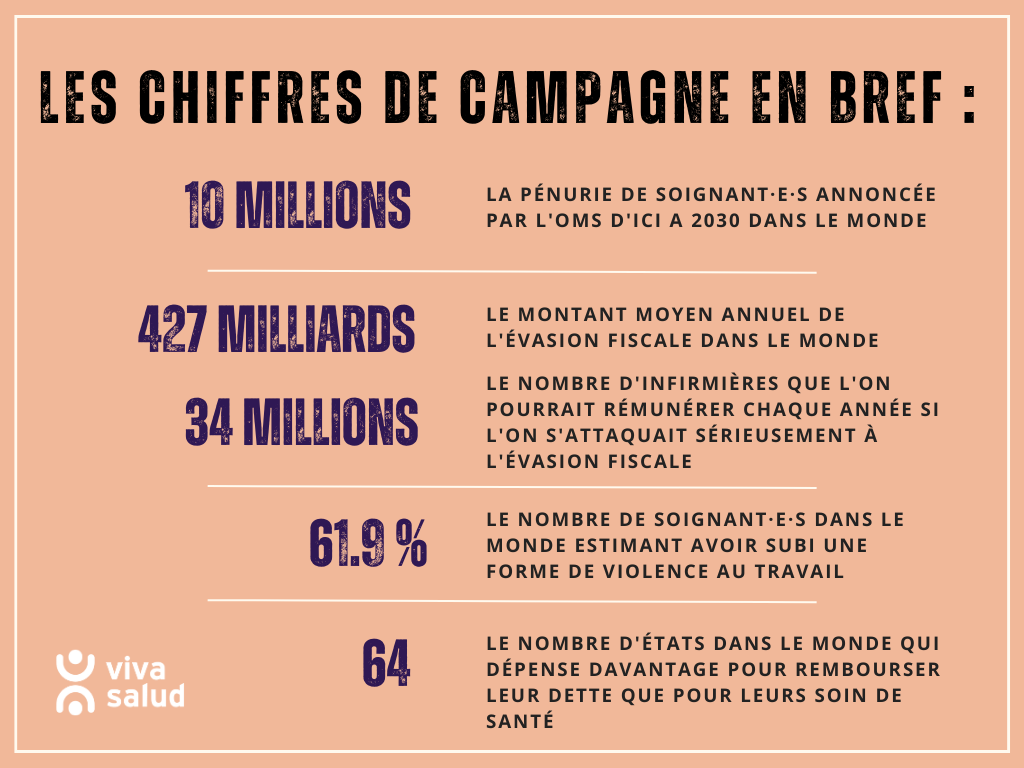 10 Millions – WHO predicts a shortage of health care workers worldwide by 2030
427 Billions – The average annual amount of tax evasion in the world
34 Millions – The number of nurses that could be paid each year if tax evasion was seriously tackled
61.9% – The number of caregivers worldwide who feel they have experienced some form of workplace violence
64 – The number of states in the world that spend more on debt repayment than on health care
Profit, at what price?
The logic of the market does not improve health care for all. When profit and savings take precedence, respect for decent working conditions and quality of care diminish.
One method of saving money in the health care sector is to reduce spending on occupational health and safety. The COVID-19 pandemic has painfully demonstrated this. Although health care workers work in dangerous conditions, they are not provided with sufficient protective equipment. The shortage of masks, hydroalcoholic gel and gloves has made staff particularly vulnerable to infection. According to the WHO, as of May 2021, approximately 115,000 caregivers worldwide have died from COVID-19 after one year of the pandemic.
---
The way forward:
Strong syndicates and social movements
A fair global economy
A ministry for development cooperation for a strong public health sector
Strong international agreements
An alternative health model
---
ACT CONCRETELY BY OUR SIDE :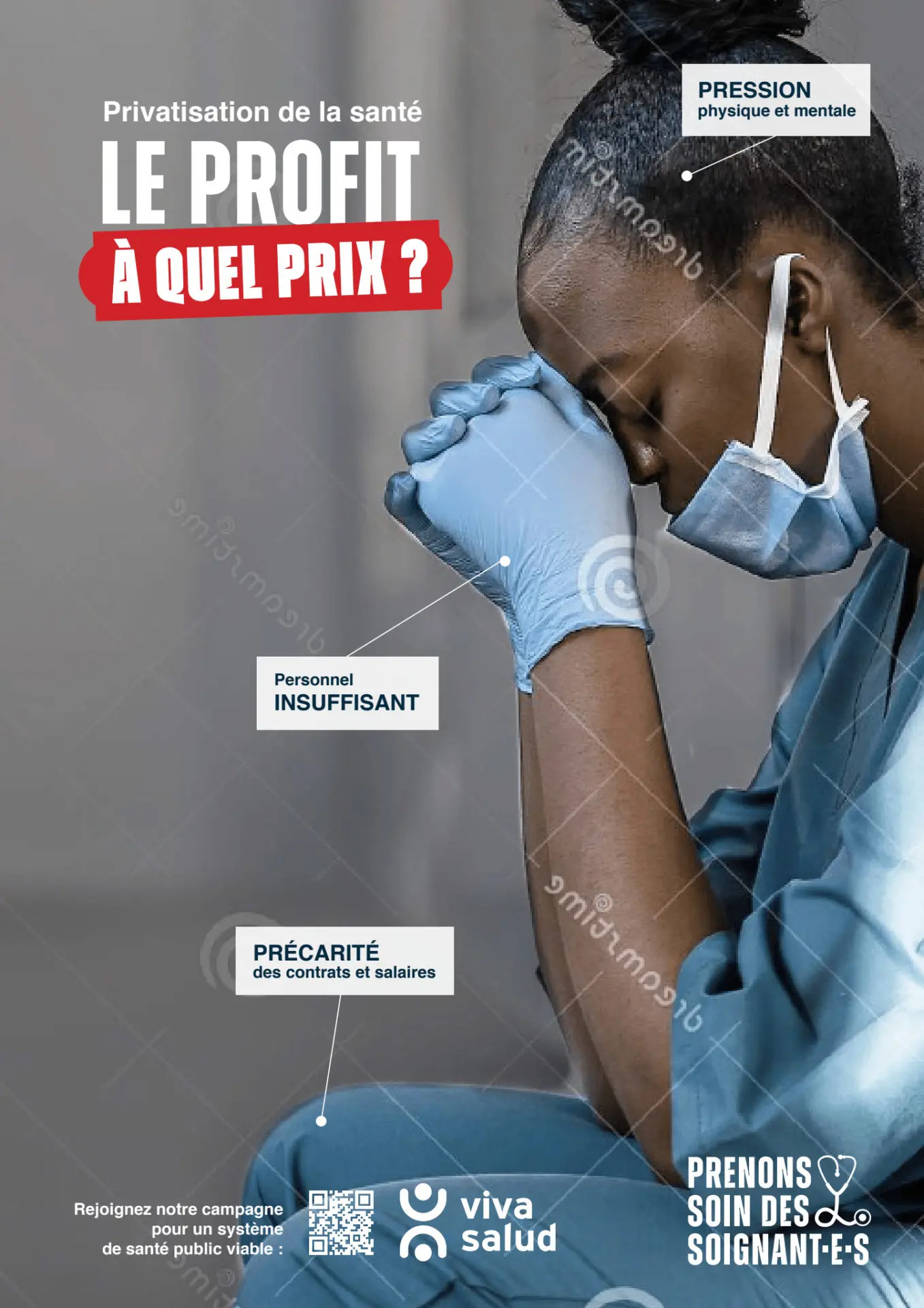 ORDER OR DOWNLOAD OUR FREE POSTERS* AND STICKERS ! (FR and NL)
Do you want to actively support the caregivers? Great! We're happy to send you our posters and stickers to spread the word!
*Our posters can only be pasted in authorized areas.
---
ORGANIZE A POSTER CAMPAIGN IN YOUR NEIGHBORHOOD
Can you help us spread our campaign message as widely as possible? Organize a poster campaign and hang posters in hospitals, in the waiting room of your local community health center, in cultural centers, or in other high-traffic areas in your neighborhood.
Contact Marilyse for more information and we will help you in your process.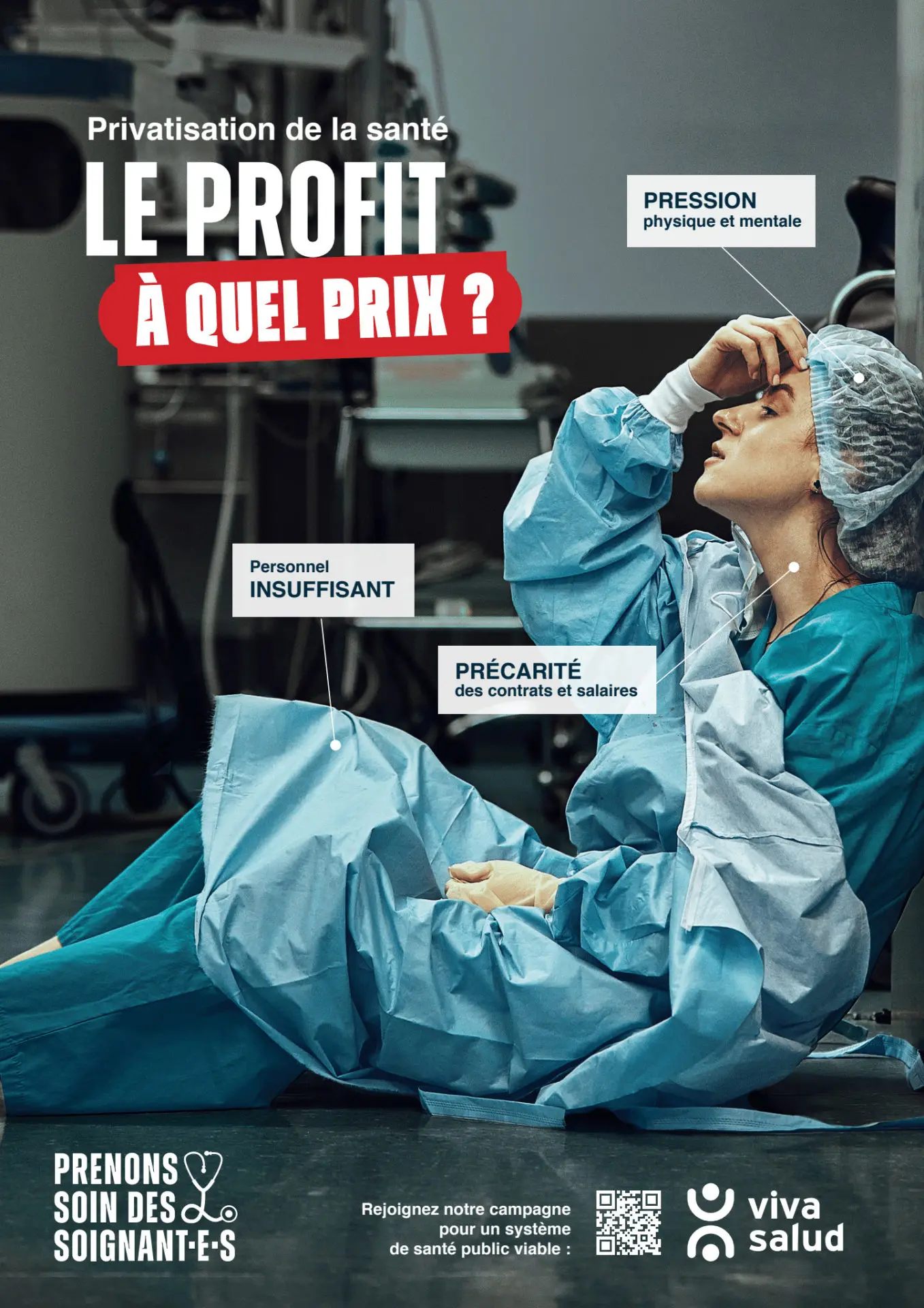 ---
SEND A POSTCARD TO YOUR POLITICAL LEADER
Are you outraged by the poor state of health systems around the world? Are you also angry about the lack of respect for health care personnel?
So make your voice heard to one of our politicians by sending them a postcard! This way, we will encourage them to finally take care of care by the end of the year!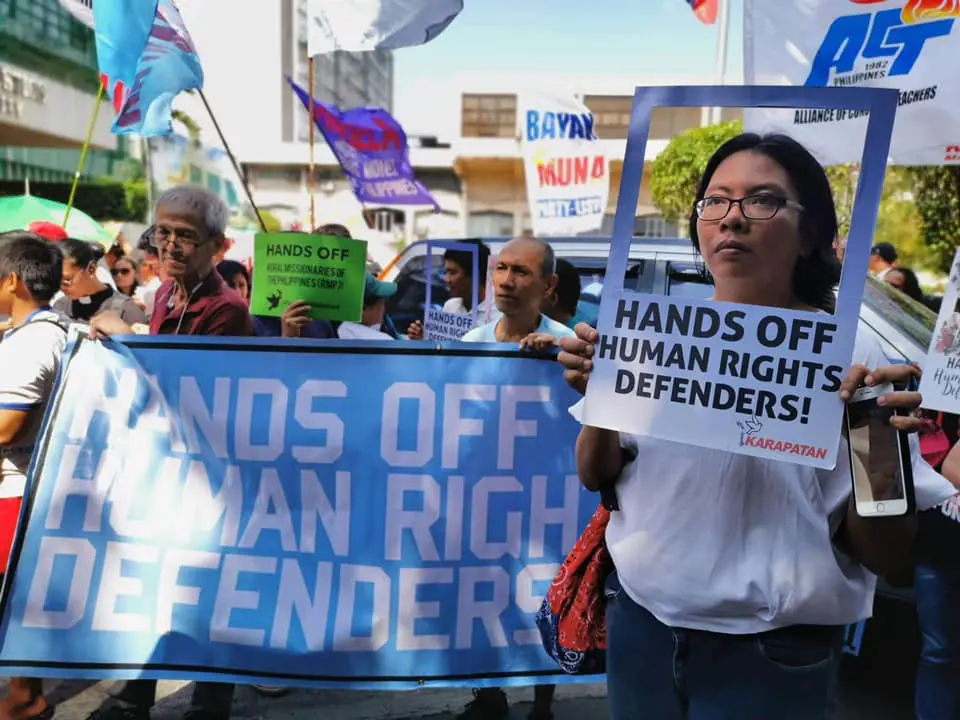 Would you prefer to organize a different type of action, event or training on working conditions in the care sector? Our campaign team is full of ideas and always ready to roll up their sleeves with you!

Email Jasper for more information.
---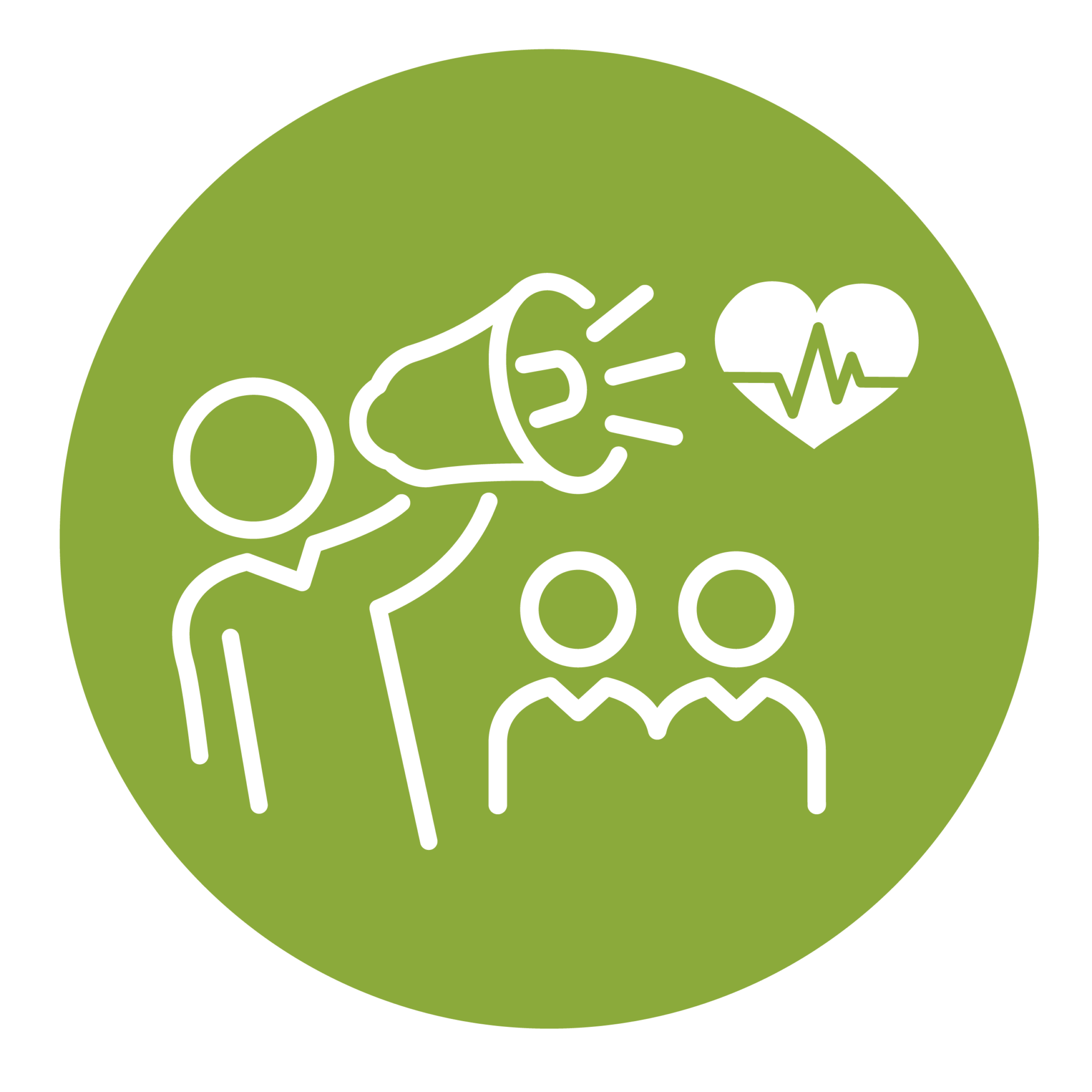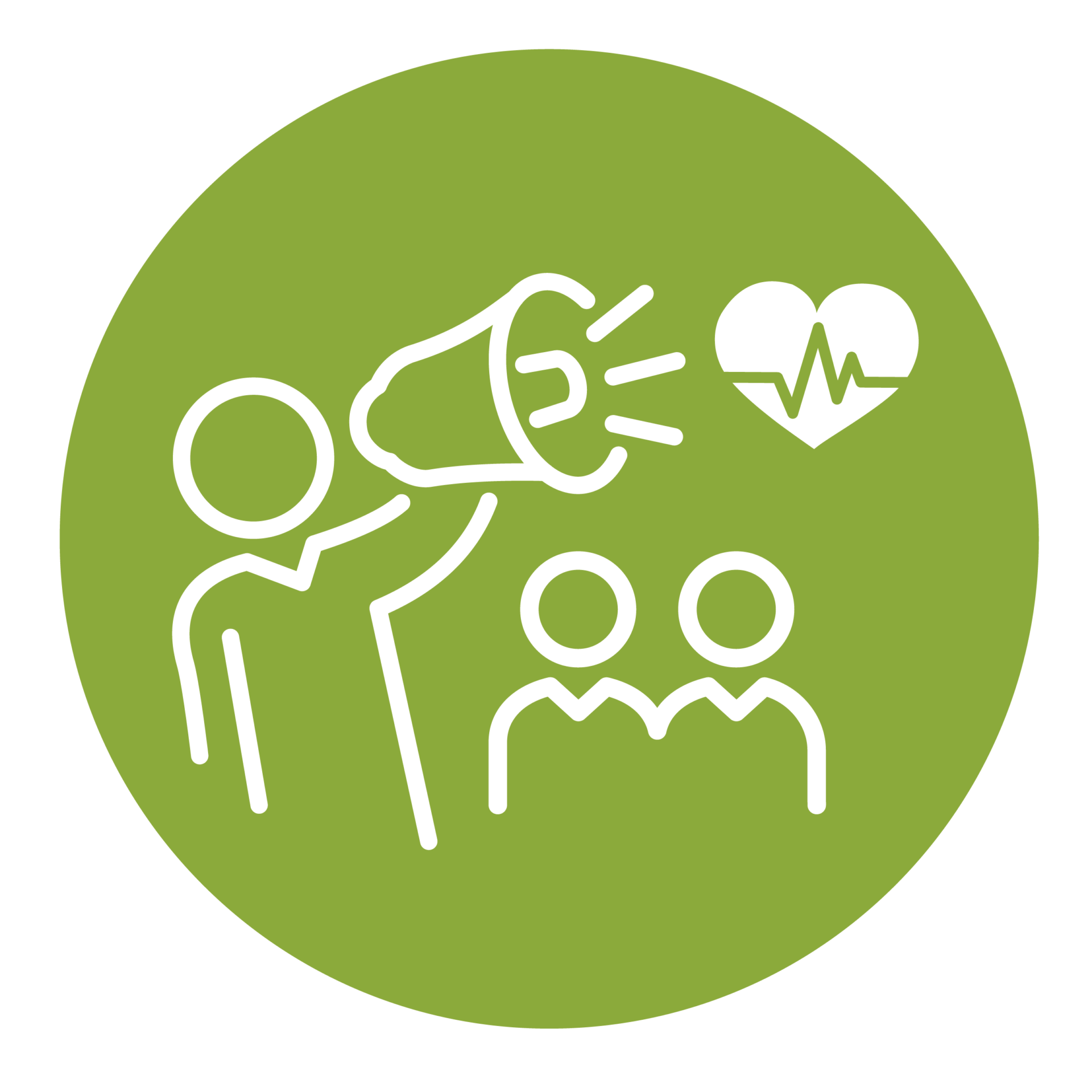 MAKE A DONATION
With your donation, social movements can keep the pressure on and oppose the privatization and commercialization of our health care.
Support the Care for Caregivers campaign by making a donation to Viva Salud's account BE17 5230 8138 7321 (mention: Zorg-Soin).
---
SHARE YOUR EXPERIENCE
Are you or do you know a health worker? Do you want to witness the poor working conditions in the health sector and support the efforts of health workers around the world?
Send an email to Nicky.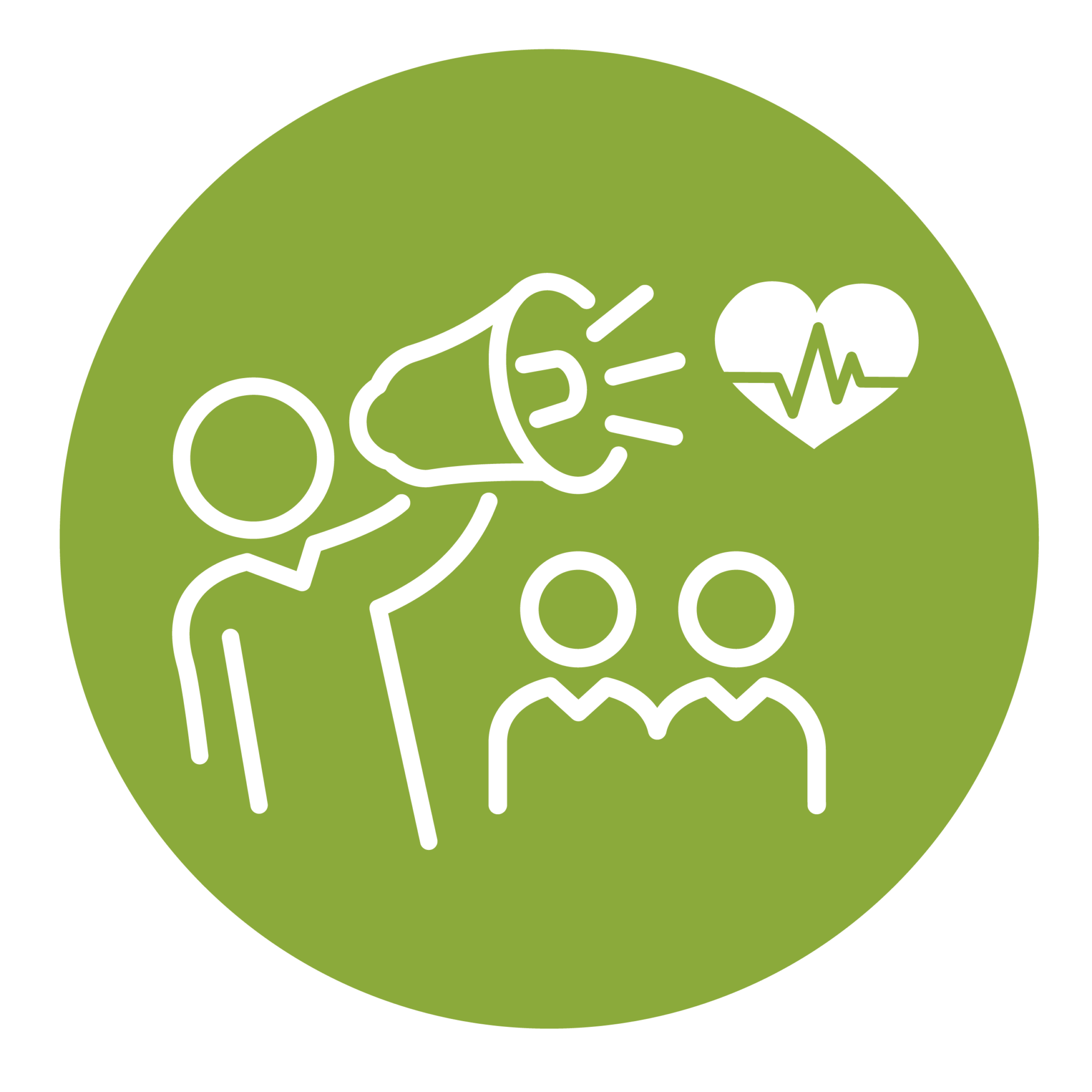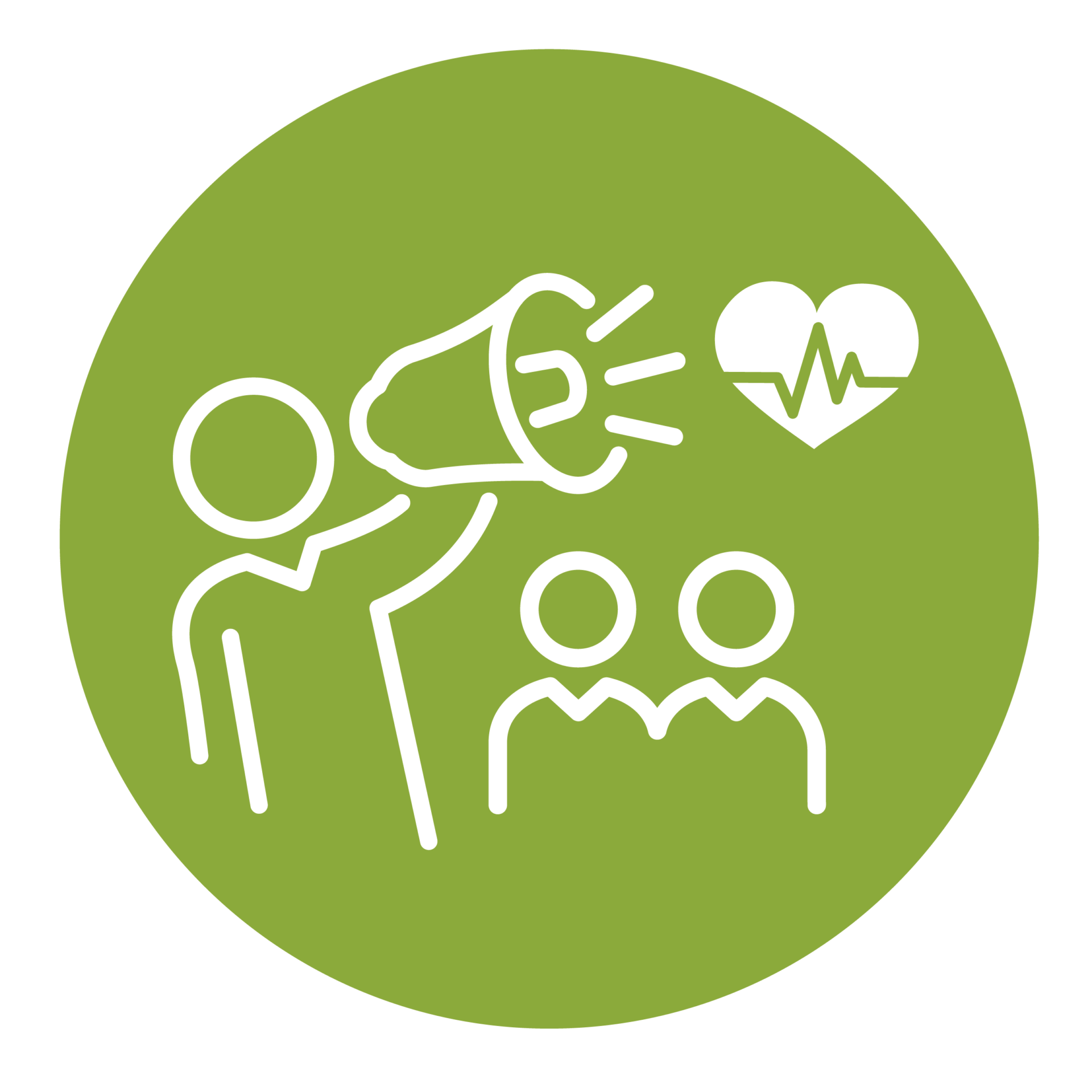 There are no posts with the standard format.