A practical guide for communicating global justice & solidarity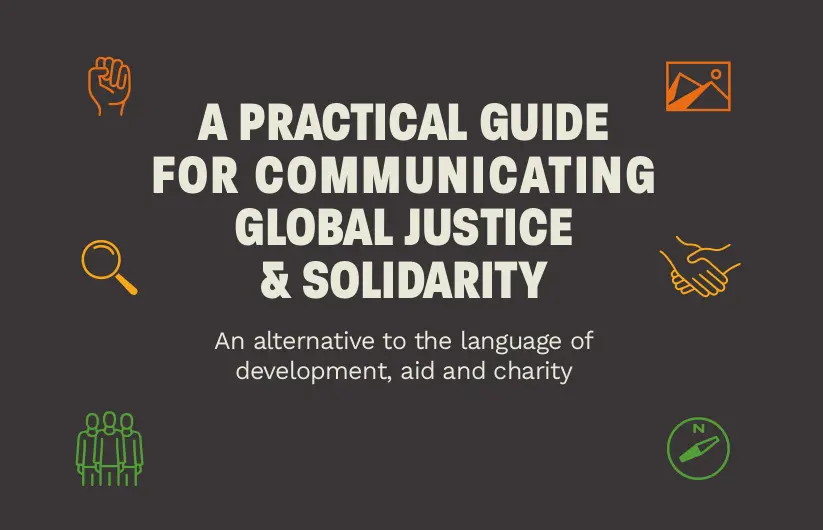 This toolkit is a must-read for activists and campaigners. The way we communicate the issues we work on impacts how people, think, feel and act on them. It is time that we move away from the damaging language and imagery of aid, charity and so-called "international development", and instead create a new narrative – one that builds solidarity and demands social justice. This toolkit provides the practical advice and principles you need to address the root causes of poverty and build global solidarity through your communications.
The toolkit was produced by Framing Matters for Health Poverty Action, in association with the Public Interest Research Centre and the following members of the Progressive Development Forum; Medact, NEON, PHM UK, PHM West and Central Africa and Viva Salud.