PALESTINE: war crimes against healthcare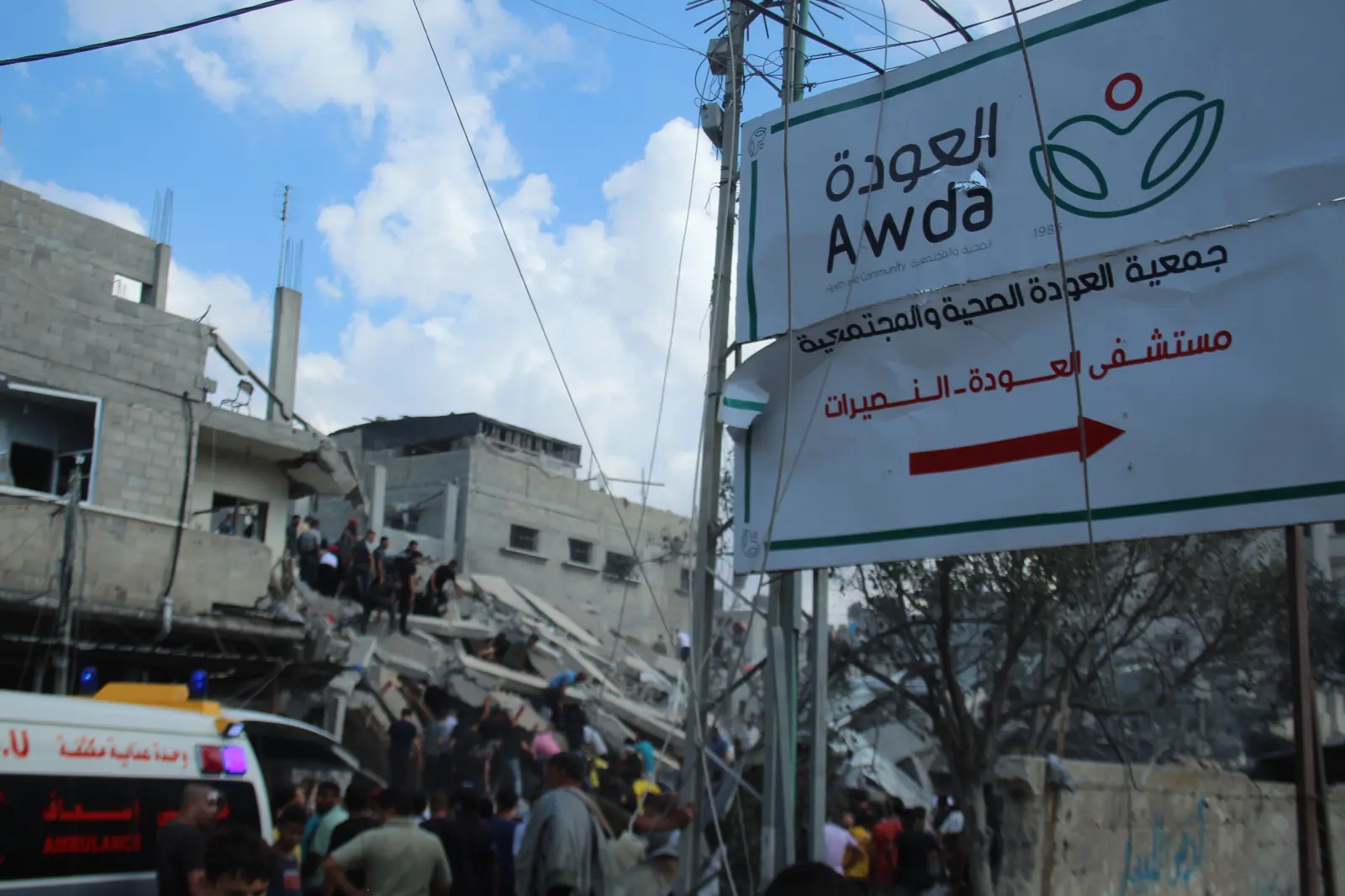 The situation in Palestine is going from bad to worse. The world watches as Israel commits war crimes and crimes against humanity. Healthcare is particularly targeted. We must stop the violence and complicity!
The stories that reach us from Palestine in recent days are worrying and alarming. Healthcare and medical infrastructure have become the explicit target of Israeli attacks. The violence is of an unprecedented intensity. Israel has fired as many rockets at Gaza in one week as the United States fired during a full year in its war on Afghanistan.
On Tuesday night, 17 October, the Ahli Arab hospital in Gaza City was bombed. The rocket attack killed more than 500 people and wounded hundreds of others. According to a doctor who survived the attack, four thousand people had hoped to find safe shelter in the hospital from Israeli rocket attacks on nearby residential areas.
Al Awda hospital in the crosshairs
The health network of our partner AWDA, with six health centres and two hospitals in the Gaza Strip, has already lost two colleagues due to incessant Israeli bombing. On Friday 13 October, AWDA received an evacuation order from the Israeli army for Al Awda hospital in Jabalia in northern Gaza. The hospital, which gave birth to 81 infants over the past week, was given the impossible task of getting all its patients to safety in a matter of hours.
"I received a phone call from the Israeli army on Friday asking me to evacuate the hospital completely. This is simply not possible. Some patients have been evacuated. But other patients, who are worse off, cannot possibly be moved because of their severe condition. With our team, we are determined to continue taking care of our patients," Ahmed Muhanna of Al Awda hospital explained to Anadolu press agency.
Al Awda hospital is playing a crucial role in providing care during the brutal Israeli attacks on the northern Gaza Strip. The evacuation of an 80-bed hospital, overwhelmed with the victims of the ongoing Israeli attacks, is practically and logistically impossible. The 35 Al Awda health workers risk their lives if they go outside, and vulnerable patients could lose their lives in an evacuation. Moreover, the other hospitals in central and southern Gaza no longer have extra capacity. And who else will take care of the residents left behind in northern Gaza?
The hospitals in Gaza are swamped with patients. They are doing all they can to operate above their maximum capacity, but the bombings make it extremely difficult. Some patients are being treated in hospital corridors. Others even outside in the surrounding streets due to a lack of hospital beds. Meanwhile, the health system has run out of painkillers. Claire Magone of Médecins Sans Frontières reports that "colleagues tell of patients screaming in pain. About injured and sick people who cannot get to the hospital. About the agony everyone is suffering."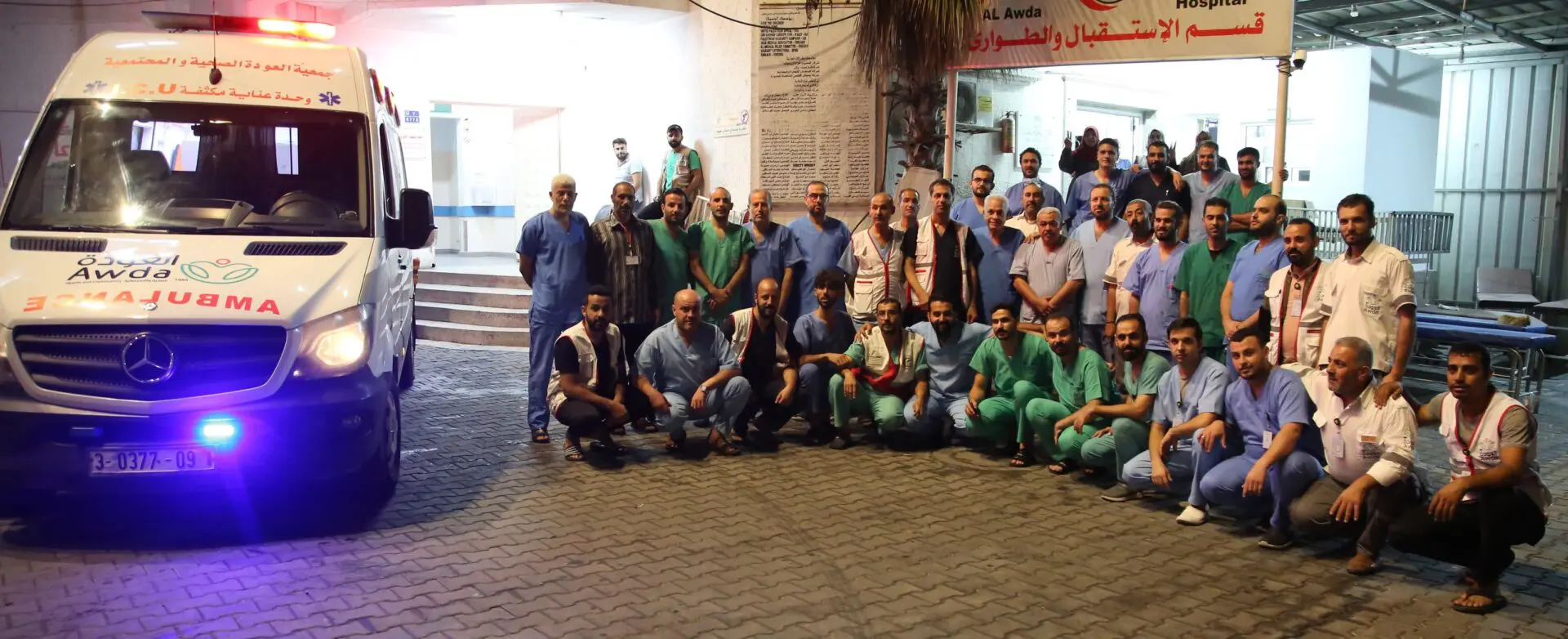 War crimes against healthcare
Palestinian healthcare has been a target of the Israeli occupation for decades. But in recent days, the attacks have increased at a rapid pace. Not only in the Gaza Strip, but also in the occupied West Bank. According to the World Health Organisation (WHO), there were 111 Israeli attacks against Palestinian health facilities between 7 and 15 October. These killed 15 health workers, injured 33 health workers and damaged 23 ambulances. Attacking medical personnel and medical infrastructure is a serious violation of the Geneva Conventions and international humanitarian law.
The evacuation orders of all 23 hospitals in the northern Gaza Strip are also a violation of international humanitarian law. In no uncertain terms, the WHO spoke out against it: "Forcing more than 2,000 patients to move to southern Gaza, where health facilities are already running at maximum capacity and unable to cope with a dramatic increase in patients, may amount to a death sentence."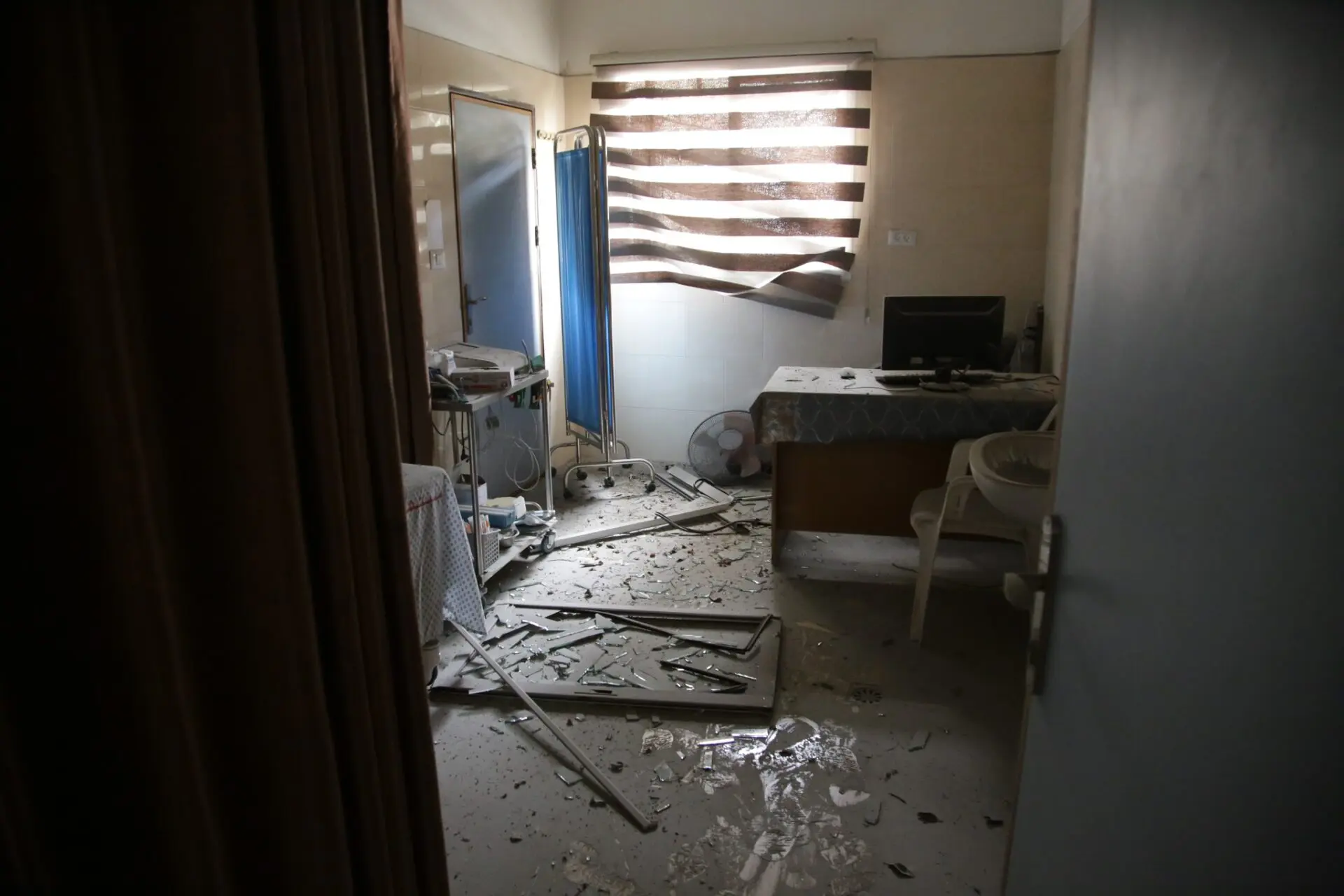 Ethnic cleansing and risk of genocide
The Gaza Strip remains completely sealed off from the outside world. Israel refuses safe passage for trucks carrying humanitarian aid and the army has since bombed the Rafah border crossing with Egypt four times. It is the only border crossing through which humanitarian goods could enter. With no electricity, no fuel, no food, no internet, no potable water, no medicine and no other medical supplies, life in the Gaza Strip is simply made impossible. Israel's total blockade declared over the Gaza Strip will lead to a catastrophic humanitarian disaster.
Francesca Albanese, UN Special Rapporteur on the human rights situation in Palestine, warns that the Palestinians are at great risk of mass ethnic cleansing. "There is a great danger that we will witness a repeat of the Nakba in 1948 and the Naksa in 1967, but on a larger scale," she said in a statement.
Palestinian human rights organisations Al-Haq, Al Mezan and the Palestinian Centre for Human Rights are calling on third parties to urgently intervene to protect Palestinian civilians from genocide. They point to the genocidal language of several Israeli political leaders and the specific intention to partially or completely destroy an ethnic group, the Palestinians. Jewish Holocaust expert Raz Segal calls the brutal Israeli attack on Gaza a textbook example of a genocide unfolding before our eyes.
Complicity
Despite the violence and bloodshed against Palestinian civilians, the United States, Canada, the United Kingdom, major European countries such as France and Germany and the presidents of the European Commission and the European Parliament continue to back Israel. The world watches while Israel commits war crimes and crimes against humanity. The complicity is shocking.
We must stop the violence and complicity as soon as possible! Following Palestinian civil society and our Palestinian partners AWDA, Bisan Center for Research and Development and Health Work Committees in particular, we call for:
– an immediate end to the violence and bloodshed;
– an immediate end to the suffocating blockade and to allow humanitarian aid into Gaza;
– a UN investigation into war crimes committed by all parties to hold the perpetrators accountable.
Your help to our partner AWDA remains vital. As long as fuel and medicine can be found in the Gaza Strip, they can continue their essential work. Please make a donation via the link: https://vivasalud.koalect.com/nl-NL/urgence-a-gaza.
Make yourself heard and show your solidarity with the Palestinians at the big rally, Sunday 22 October at 2pm on Schuman Square in Brussels: https://www.facebook.com/events/857959058955404.