VICTORY! Belgium adopts a ban on the export of banned pesticides!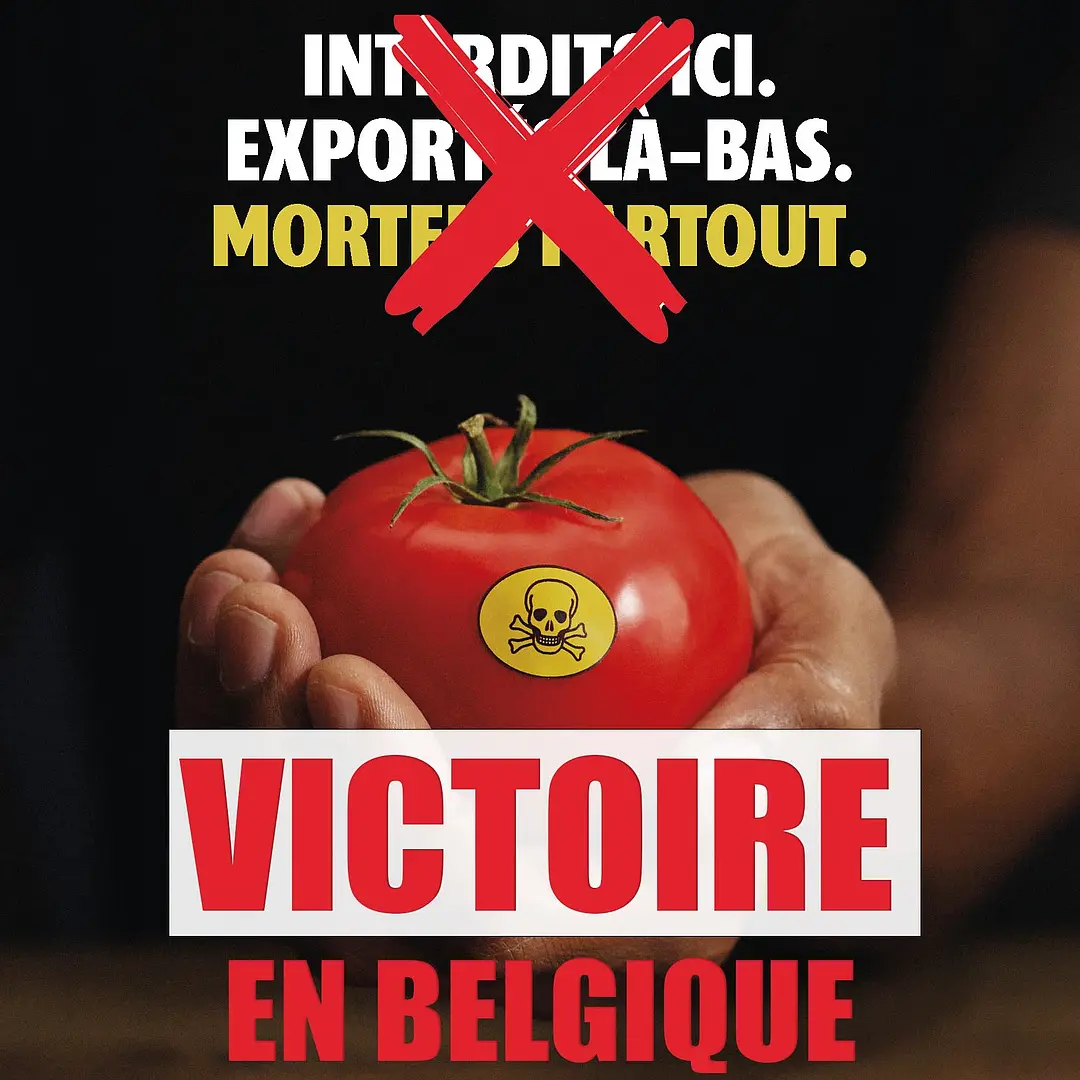 This Friday saw the adoption of an important royal decree concerning the export of banned pesticides outside Europe. After weeks of discussions between cabinets, the proposal put forward by Minister Zakia Khattabi was finally adopted by the Council of Ministers on Friday 23 June.
On behalf of the coalition of NGOs that has been working for over a year to ensure that Belgium puts an end to this toxic trade, we can only welcome this decision:
"This is excellent news for environmental protection, the health of farmers in third countries, human rights and, more generally, for the transition to sustainable food systems", says Jonas Jaccard, Humundi (formerly SOS Faim) advocacy officer in charge of the campaign.
But we must not stop there. To achieve greater consistency, the entire European Union should stop exporting banned pesticides. After France, Belgium is showing itself to be a pioneer by adopting such a measure. It sends out a strong signal to Europe! But pressure from the lobbies remains strong: we have come up against strong resistance from the industry, which has used all sorts of pretexts to avoid possible regulations. At EU level, this reluctance will be even stronger, and we need to be prepared for it.
For the time being, these Belgian exports will soon be a thing of the past! It's a great victory for human rights and environmental protection!