World Health Day: "Take action and help heal!"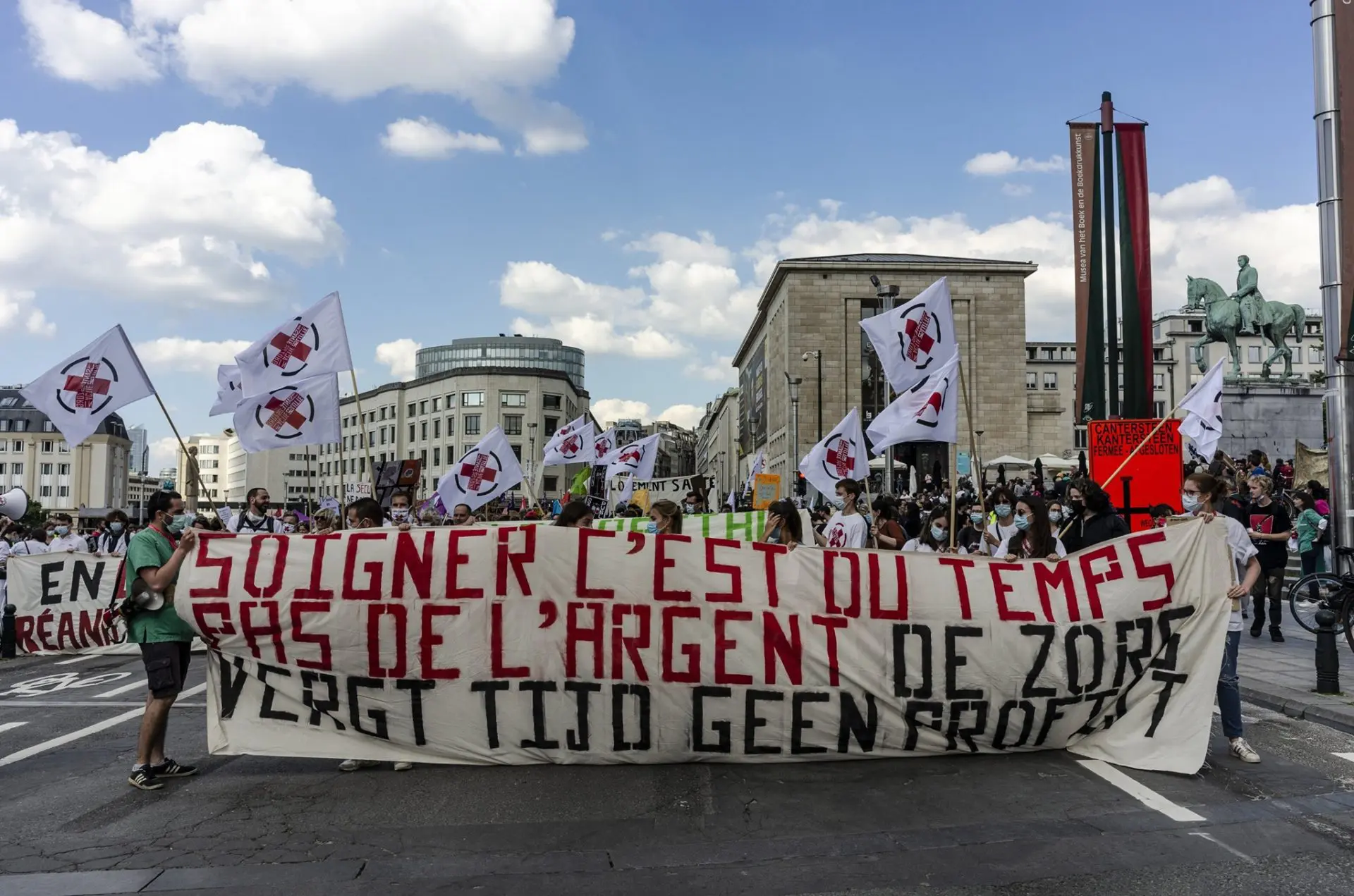 Health care is in crisis. But around the world, health care workers are taking action to win better working conditions and strong public health care. They are leading the fight for the right to health. Join us in caring for our caregivers!
During the Covid-19 pandemic, health care workers were heroes. Their efforts were rightly applauded everywhere. But governments are still not doing enough to increase their wages, improve their working conditions and strengthen public health services. The lessons learned from the pandemic have been insufficient and little seems to have changed. Staff are faced with rising energy prices and staff shortages are creating a significant workload. Fortunately, health care workers are not taking it lying down.

Healthcare workers everywhere are making their voices heard. 2023 has triggered a wave of protests in the sector. From New York to Kenya to the Democratic Republic of Congo and several countries in Europe. Around the world, health care workers are taking action and stepping up the pressure for better working conditions and strong public health care. Health care workers are leading the fight for access to this basic right. They deserve our solidarity.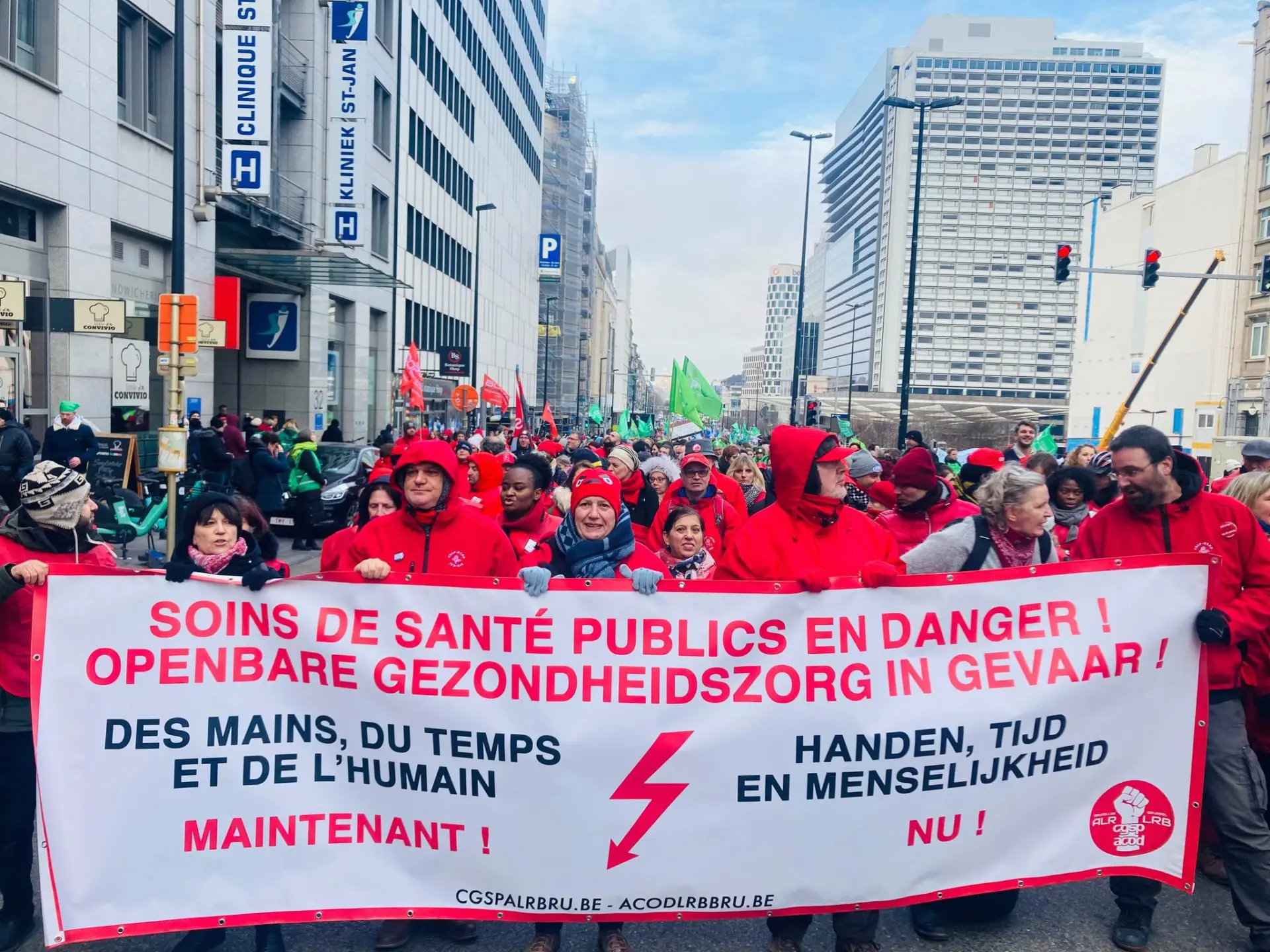 Health care staff in action
"Understaffing costs lives!". This message has resounded repeatedly in the United Kingdom over the past few months. For the first time, tens of thousands of nurses there have been laid off. Through their historic strikes, they are calling for a strengthening of the NHS, the British national health service. They do not accept the Conservative government's plans to further weaken the public health service through cuts and commercialisation. Patient safety is the number one priority.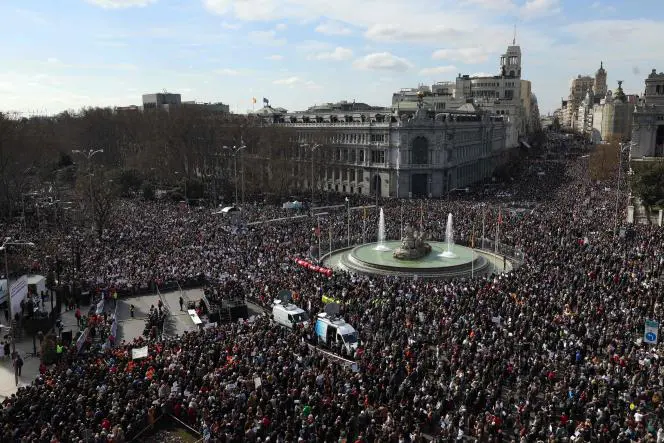 In the Spanish capital, too, huge crowds have taken to the streets in support of public health care on several occasions this year. On February 12, nearly 500,000 people took part in an impressive demonstration. Doctors, patients and nurses stood with tens of thousands of citizens. They are concerned about the Madrid region's administration's plans to weaken primary care.
In a manifesto, the organizers of the demonstration said that Madrid's health policy is increasingly focused on guaranteeing benefits. And not on taking care of everyone. "We want to live in a place where your health does not depend on your money, your place of birth or your last name. Everyone has the right to live healthy!" echoed one of the protesters
In Belgium, the health and welfare sector gave a strong signal at a national demonstration on January 31. A broad front of unions, health organizations and thousands of workers from hospitals, nursing homes, youth care centers and daycare centers made an important appeal to the government: "Act now against the huge workload and the huge staff shortage!" Due to the lack of resources, more and more people are dropping out of school. This in turn increases the workload of other colleagues. It is like a vicious circle, which must be stopped immediately.
Solidarity with health care
Without strong government action, public health care will continue to weaken around the world. There is no time to waste. The state of health care is unsustainable. And the climate crisis, rising inequality and other health crises will bring new challenges. What's needed now is a turnaround that puts patients and staff back at the forefront. We need to focus on people rather than profit. This is the best remedy for the challenges ahead.

Health workforce actions around the world represent a unique opportunity for unions and social movements to force governments to make radical changes. The goal is to ensure that they provide enough health workers who are well trained, treated with respect and then able to save lives. It's time to upgrade and strengthen public health services. And you can join us in doing so!

Between World Health Day on April 7 and the International Day for Safety and Health at Work on April 28, we will be demonstrating our support for health care workers around the world. Together with dozens of other organizations, unions and social movements, we will take action to strengthen public health care and demand better working conditions. Show your solidarity with health care workers and join our poster action!
This can be done in several ways:

1) Hang a poster in front of your window or in a prominent location in your neighborhood (for example, a doctor's office). Order your posters here.
2) Join us to put up posters in Brussels or organize a local action.
3) Share our visuals on social media between April 7 and 28.
4) Viva Salud will soon launch a Caring for Care campaign on working conditions in the care sector. Participate in our campaign brainstorm on April 25.

=> Interested in organizing a local campaign or helping to brainstorm campaign activities? Then send an email to
marilyse@vivasalud.be.
---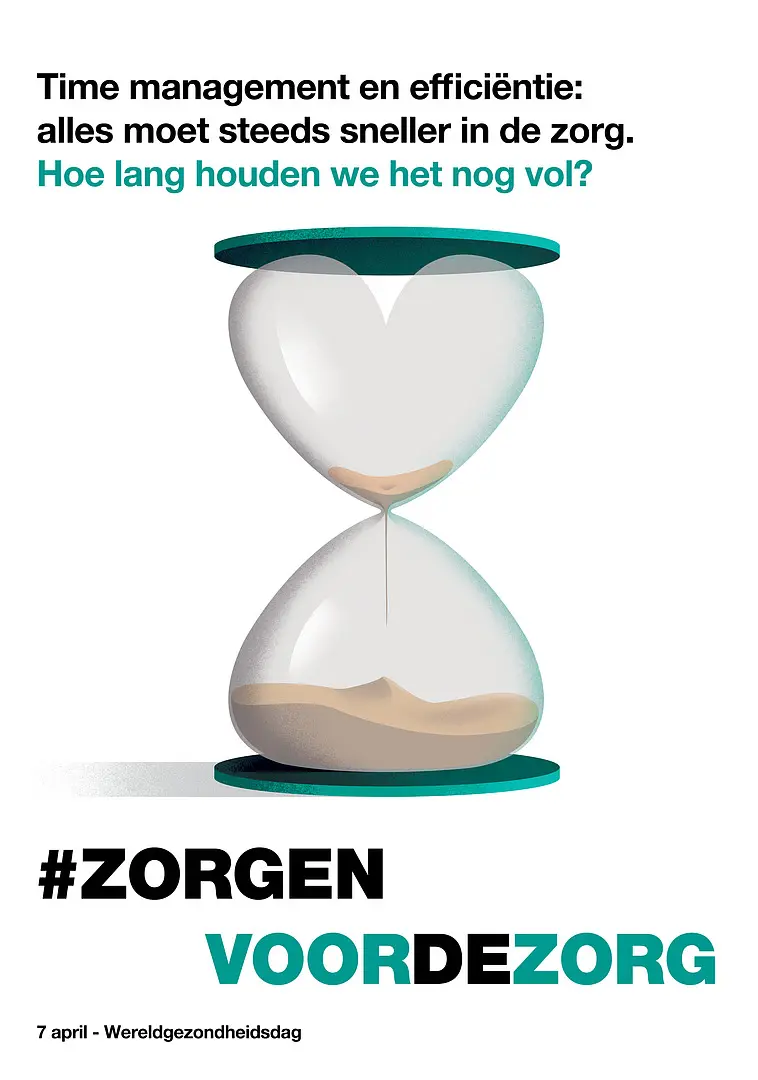 ---